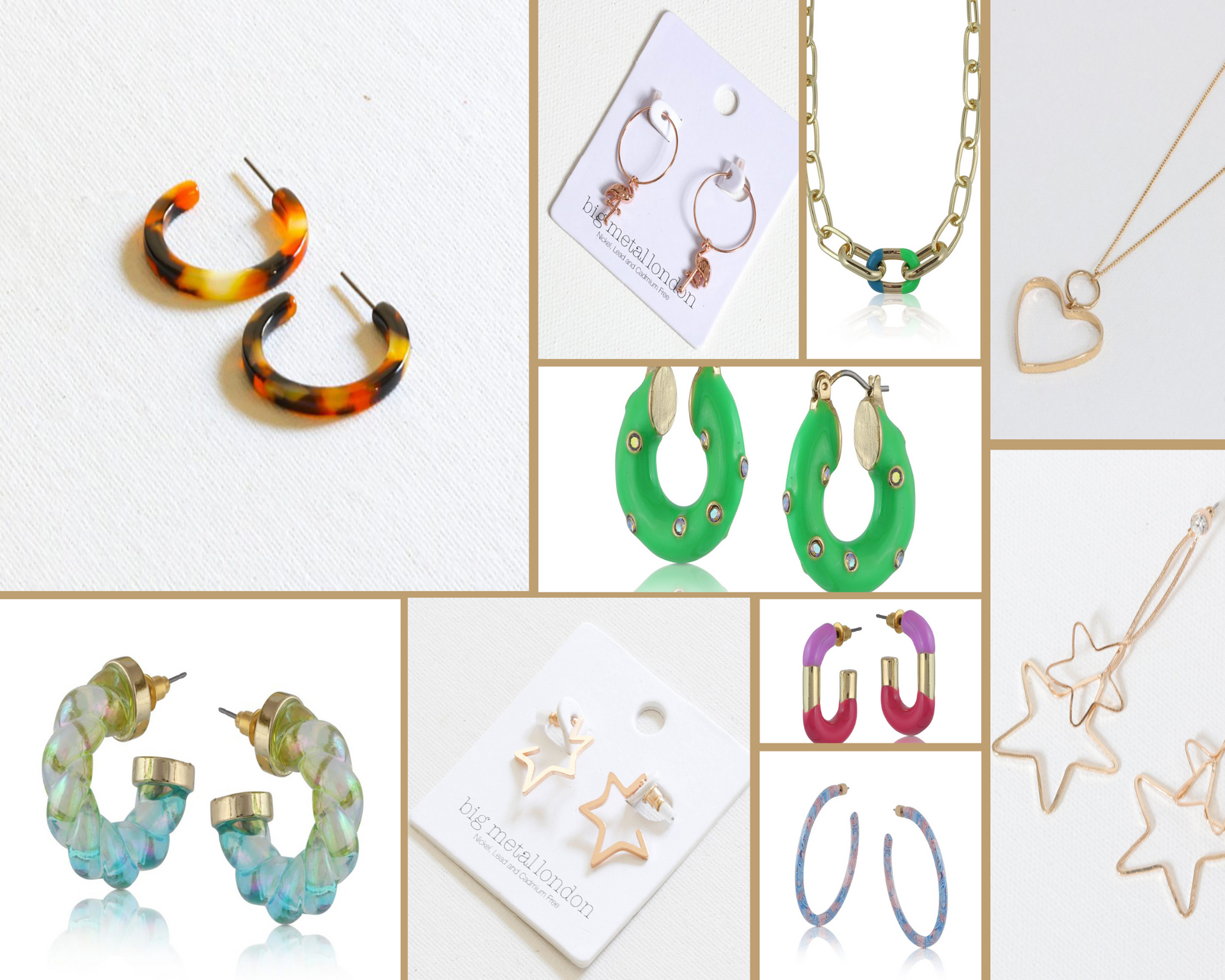 Why should your jewellery choices be environmentally friendly?
Any jewellery mining can have a harmful impact on the environment, ranging from erosion of the land, to leakage of harmful chemicals into the water supply, to the alteration of an entire ecosystem. And let's not forget about the carbon footprint of the heavy machinery that's used in the process. Therefore, it is important we start investing in more eco-friendly jewellery. 
A little bit about Big Metal...
James McGrath, founder of Big Metal, was first inspired to start making jewellery whilst living in Papua New Guinea 30 years ago and working with natural materials with the local artisan people.
When he returned to London after his travels, he set up a workshop in his mother´s garden shed where he taught himself to make jewellery out of metal.
He then progressed to setting up a stall in Portobello Market which had so much success that, one day, Jean-Paul Gaultier asked him to design the jewellery for a movie for which he was designing the clothes – this movie was the 5thElement which had and continues to have a huge impact on fashion, redefining what a futuristic aesthetic can be. We believe that aesthetic is sustainability.
That is when Big Metal London was born and now James and his team design everything in-house in London, following all the latest trends, where he also has a small workshop.
How are they sustainable?
Big Metal London is a sustainable fashion jewellery brand with a long history and a focus on the future – they believe in the importance of sustainability. In order to meet the needs of the present without compromising those of future generations.
The latest collection by Big Metal is 22k Gold/Silver plated brass which has been made from over 50% recycled leftovers. And at least 20% of other materials are also recycled. All the materials Big Metal use when making jewellery are ethically sourced and compliant with the REACH standard. Every piece is Nickel, Lead and Cadmium Free, and the stud posts are made from surgical steel. They carefully select and work only with best quality components. Plated jewellery has the same quality as fine jewellery, however with the time, the plated layer will wear off. For this reason, the jewellery has a layer of clear resin to seal and prolong its durability.
Big Metal also make their resin earrings by upcycling the leftover products from sunglasses frames. They collect them, design beautiful, vibrant patterns and give them a new life in the form of jewellery.
Here is a link to the new collection, make sure you check it out if you are looking for trendy, environmentally conscious jewellery that is still affordable. Shop here.
 Here are some of our favourite styles from their collection...