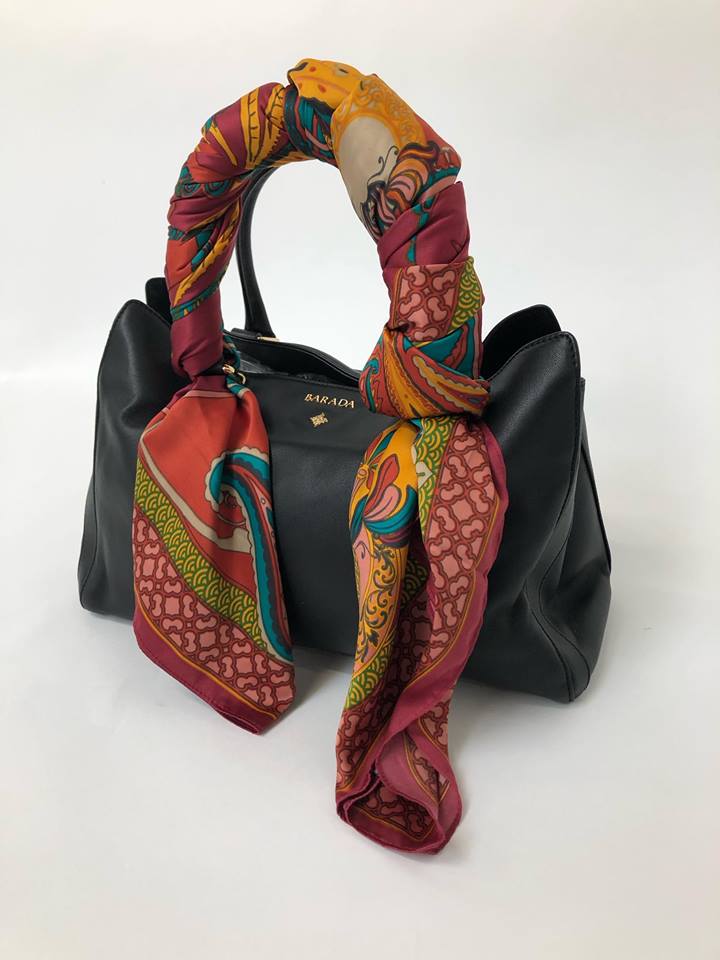 How to Tie a Scarf 3 Ways for Spring and Summer
Often find yourself struggling for outfit inspiration in the warmer months?
Scarves are the wardrobe essential that can add interest to neutral outfits, give jeans and t-shirts a stylish twist or simply add a light layer to protect you from the temperamental British weather this season.
At Taylor & Jackson we believe a scarf is the perfect accessory for Spring and Summer, if like us, you struggle to find new and exciting ways to style a scarf, we've got you covered in this post! We'll be sharing three D.I.Y. no sewing required tutorials for scarf tying (with step-by-step pictures).
The Kimono Jacket
This style is extremely versatile, it can be used as a chic and feminine touch to any basic outfit or as a beach cover-up to protect your shoulders from the sun whilst on holiday.
Take your favourite oversized scarf, (we think a floral scarf or patterned scarf works well for this style (we used the

Animal Printed Scarf

in scandi deer print).

Fold the scarf in half.

Tie both ends of the scarf in small knots where they meet. Ensure the knots are small, yet secure double knots so they are not bulky or obvious when wearing the scarf.

Wear like a cardigan.
The Handbag Handle Wrap 
This way of tying your scarf is perfect for making your Winter handbags Spring/Summer ready in moments. It's a fun and simple way of adding colour to any outfit and if the temperature suddenly drops, you'll have a scarf on hand without using any much-needed bag space!
Grab your favourite handbag! (we're using the Lady Nada Medium Tote).

We recommend styling a satin scarf for this option (we chose our Satin Paisley Print Scarf).

Check the scarf for any labels.

Fold two of the scarf's edges into the centre (hiding any labels).

Roll into a straight line.

Tie your scarf to one end of the bag handle.

Continually wrap the scarf around the handle until you reach the other side.

Secure it by tying.

Arrange the ends of the scarf to match (like the photo).
The Summer Shawl Wrap
Although you may associate a shawl with Mums at weddings, they're back and chicer than ever and can be viewed in street style photography from every fashion week this season. Before splashing out on a designer shawl, try the look at home for yourself.
Grab a large scarf (a patterned scarf makes this look extra unique, we went with the Animal Printed Scarf in hare print for this style)

Drape the scarf around your shoulders.

Grab both ends of the scarf.

Tie them together in a half knot.

Pull the middle of the scarf fabric down to cover the ends.
Take a look at more Taylor & Jackson 
Scarves
here 
– and let us know what else you'd like to see featured on our blog!
Taylor and Jackson take a curated approach to all the accessories on our website, enabling us to offer limited quantities of designer accessories that are not from the run of the mill designers.