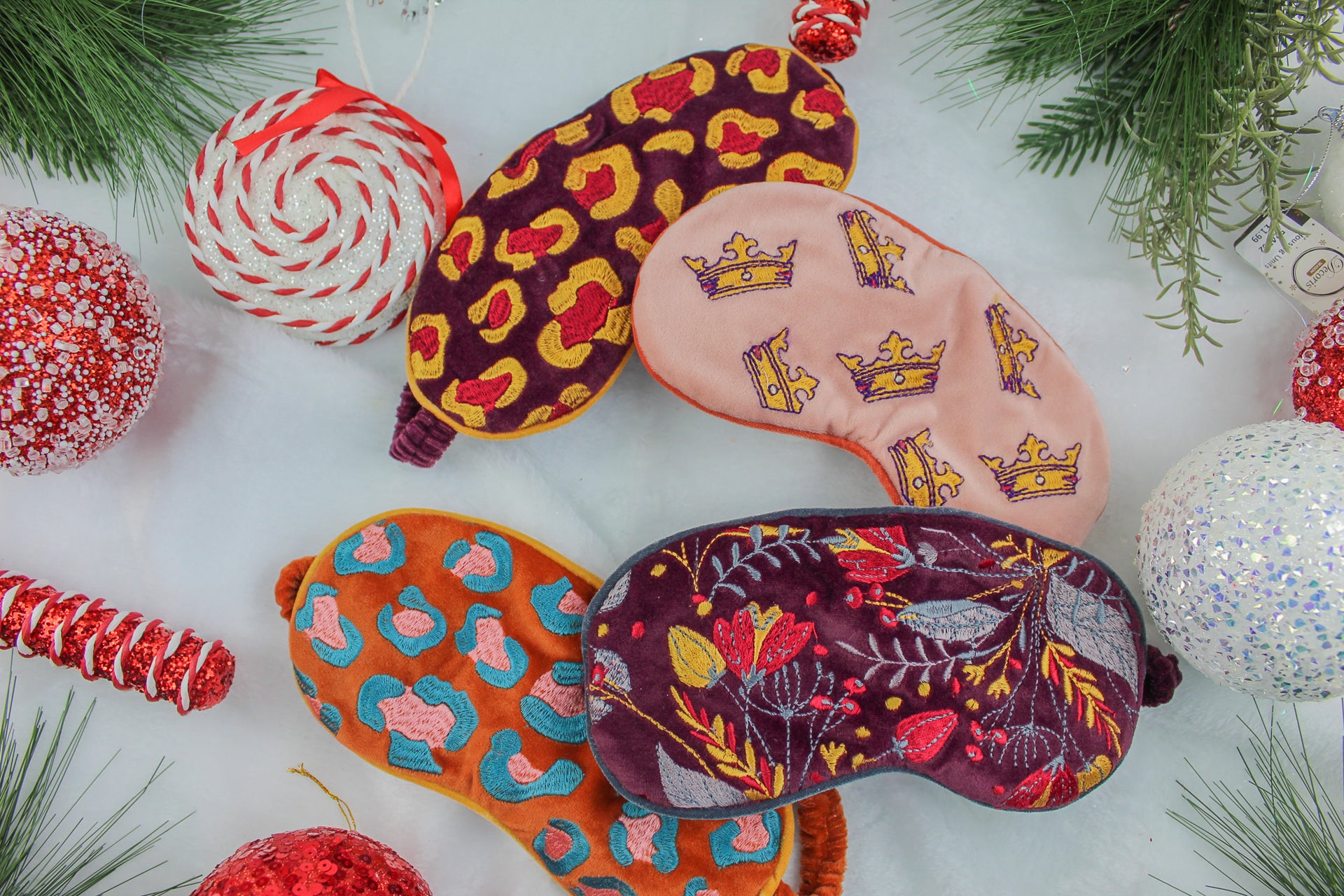 The Must-have stocking fillers for Women that support small businesses
T'is the season for gingerbread lattes, mistletoe and showing our loved ones how much they mean to us with a little festive token. If you're looking for stocking filler ideas, we've made an edit of some of our chic and unique buys from different designers from around the world that not only ensure your gift is original, but also support independent brands at the same time. 
Choose between velvet or embellished, either way these amazing hair clips would make great stocking fillers for ladies who love to do something different with their hair.
Price: £15
Another hair accessory for the ladies, comes in various different patterns so you can choose depending on what you think they will like. 
Price: £15
Who doesn't love a scrunchie! Our Powder Design Summery Scrunchies are reimagined in cosy velvet for Winter, with Powder prints making these extra cute. These Scrunchies are quirky in every way and perfect for stockings!
Price: £10
What is more luxe than an eye mask? A lavender filled velvet one! These will make amazing gifts for friends and family or for your self-care routine. We have five different patterns to choose from and they're all deliciously scented with soothing lavender to help you relax in style and luxury.
Price: £15
5. Zodiac Bamboo Ankle Socks
With cute designs for every star sign, these socks would make perfect stocking fillers as they feel personal and fun!
Price: £7.25
Our super cosy Bamboo socks would make p
erfect presents for friends and family at any time of a year, to bring a smile to their faces.  
Price: £7.25
If you are looking for something a little higher in price. These beautiful, cosy wrist warmers by Powder, in this completely adorable bunny & carrot design, these would make an extra special stocking filler or secret santa present.
Price: £17
Small and sweet but perfectly formed, they are very light weight and comfortable to wear all Christmas long. Perfect as a jewellery gift or a stocking filler. We have a few different styles available including Christmas trees, santa, snowflakes and reindeers.
Price: Between £10.50-£13.50
We hope you took some inspiration from this for when you buy your stocking fillers this Christmas Season. Remember to support small businesses this Christmas and we hope you love our gifts just as much as we do. 
MERRY CHRISTMAS!
Love T&J x