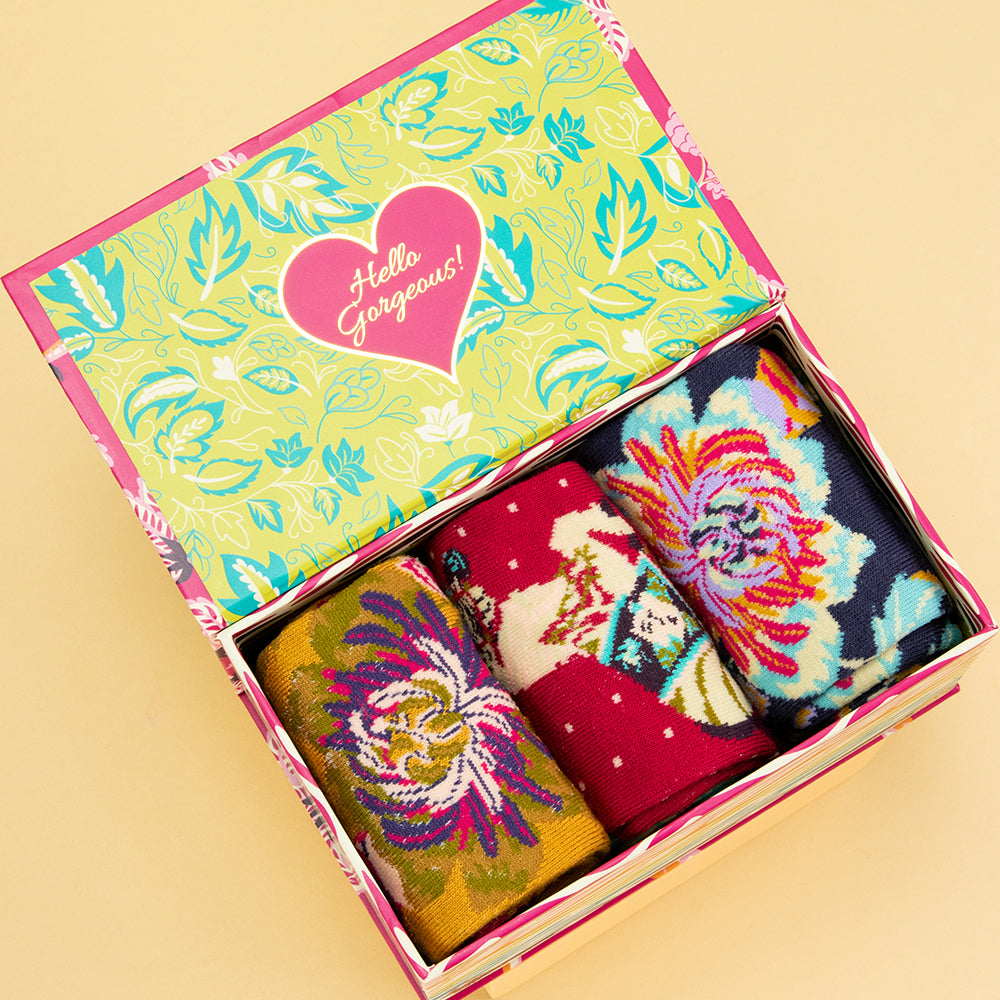 Teacher's Christmas Present Gift Guide
It is officially time to start shopping for Christmas Presents! Here at Taylor & Jackson we have a lovely range of fun and unique gifts and accessories, they all come with complimentary gift packaging so you don't have to worry about wrapping and you can get all of your stocking fillers and gifts in one place. Today we are talking about presents for Teachers... we know its hard for parents to decide what to get for their kids teachers every year, you want to gift them something practical yet fun too. We have the perfect ideas for you.
Jewellery
Ladies Pierced Hoop Earrings with Shell and Pearl Drops, £8
These delicate and pretty earrings would be perfect for a lady who likes the more feminine things in life. The pearl trend is in full force and we can see more and more people wearing pearl jewellery. We are sure a teacher would love these if she has a sweet and feminine style. 
Ladies Pierced Earrings Hermione Enamel Hoop, £12.50
To contrast the previous earrings, we have a more funky pair, better suited for those teachers who love wearing bright colours and contrasting patterns. Quirky yet still modern, these earrings are super cool and we are sure your child's teacher would be so grateful if she received these for Christmas. 
Outerwear
Ladies Bobble Hat Ingrid in Sage, £28
If you are wanted to spend a bit more on a extra special teacher this year, why not buy them a woolly hat. Everyone needs a bobble hat in their life and our Ingrid Bobble Hat by Powder is super cute. It is also available in mustard, petal and oatmeal which are all £28. We also have the teal and slate grey which are only £18.50!
Ladies Wrist Warmers by Powder, £17
These super cute wrist warmers are sure to put a smile on a teachers face! Also available in bunny & carrot print, these are the cosiest accessory for winter. 
Socks
Mens Bamboo Ankle Socks Gift Box, £28
Why not treat the male teachers to a trio of our finest seasonal socks? Available in 4 different colourways, these are such a fun gift for men as they are practical but quirky at the same time. 
Available in many different colours/patterns, our Mens Bamboo Socks are a great little gift for a teacher if you don't want to spend too much but still want to get them something special. These socks are fun, comfortable and high quality, the men in your life will love these.
We do also have a range of Ladies Bamboo socks so you can buy for both the male and female teachers in one place.
Also available in many different colourways so you can choose the perfect pattern based on what the teacher you are buying for likes. It makes the present feel more personalised when you show you have put thought behind it and considered their interests. 
Ladies Bamboo Socks Gift Box, £30
Again, if you are looking for something on the pricier side our socks gift boxes are great because we have a range of different patterns to choose from and they look so vibrant and fun, overall I think they look really special, which will make your teacher feel special.